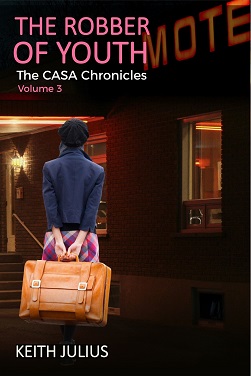 A young girl's life is thrown into turmoil following the death of her older brother.

Fifteen year old Rosaletta Guiterrez finds things turning from bad to worse after witnessing the tragic accident that takes her brother's life. Estranged from the only family she's ever known – removed from a verbally abusive mother who has no concern for her daughter's well-being – Rosaletta is sent to a foster home, to live with a couple she can't relate to as she struggles to get on with her life.

Case Appointed Special Advocate Melanie Cox is assigned by the juvenile court to safeguard the child's interests, a task made more difficult due to the trauma that has infected the youth's thinking.

Desperate for change, seeking liberation from the loneliness that refuses to release her, Rosaletta runs away. But the escape she seeks becomes a nightmare, as the teenager becomes entangled with people and circumstances she could have never anticipated.


---